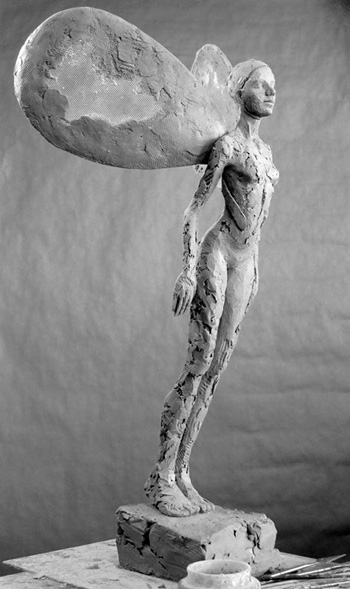 Sadly, due to a family emergency, Carol has needed to postpone this event. Details will follow.
Ever felt moved by the art you see around you, but not known quite how to capture it in words?
Spend an afternoon in a working sculptor's studio with experienced creative writer and arts journalist Judy Darley, and find out how to turn what you see into fiction, poetry and journal entries.
The Writing From Art workshop takes place from 2-5pm on Wednesday 12th November 2014 at Studio 5.3, at Paintworks, Bristol. Book your place here.
Surrounded by the sculptures and drawings of internationally renowned artist Carol Peace, you'll have the chance to engage with Carol's work and with art in general, and use it as fuel for your own creative endeavors.
Come and write, learn, and feel inspired by art.
"I am very inspired and influenced by other creative forms, such as words and music, so it makes sense to me that it can work the other way round too." Carol Peace.
Participating costs £12, which includes tea, coffee and biscuits. Please bring a pen and paper!
For more information on the workshop, feel free to contact me by sending an email to judy(at)socketcreative.com.