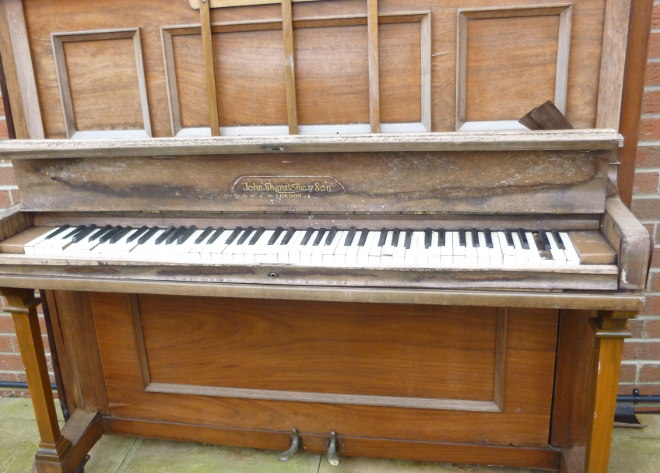 I found this unloved piano in the garden of the care home where my dad is now confined, and couldn't get over the poignancy.
Looked out for unwanted items left out for the council, or fly-tipped. An old fish tank beside a skip, a rusting bicycle in a river, a computer keyboard at the side of a road…
Who might it once have belonged to? Who might find the item and transform it into something beautiful?
If you write or create something prompted by this, please send an email to Judy(at)socket creative.com to let me know. With your permission, I'll publish it on SkyLightRain.com.