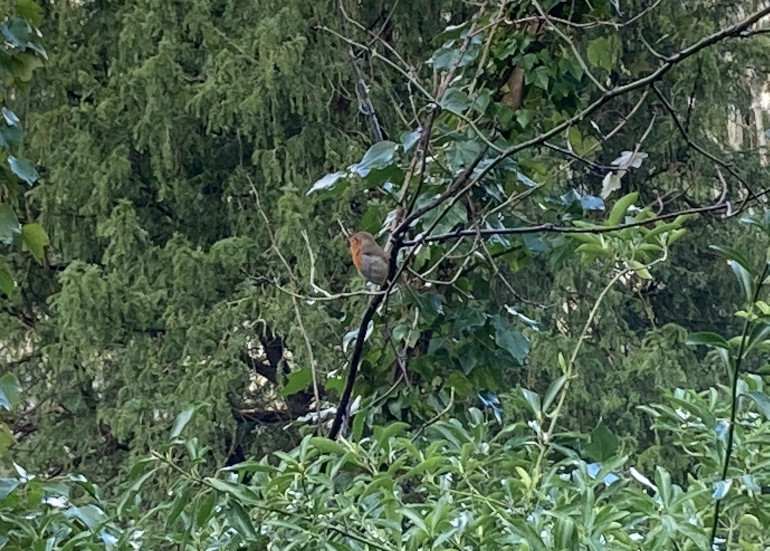 Each weekday morning I set out early for a half-hour stroll before starting work. The wilderness I choose is a haven for birds, and recently they've seemed louder day by day.
It astounds me how nature came up with a creature small and light enough to fly, yet loud enough for the volume of its song to carry throughout woodlands.
This robin is a frequent sight, and it just one of the birds shouting at that early hour. I know they're ferocious beasts, and love that the song we find beautiful is in fact their battle cry.
Imagine if we handled disputes in this way, where the most exquisitely varied song won a patch of ground. Instead of resorting to guns and bombs, could this be opened up to dance-offs, painting challenges or defiance portrayed in the form of spoken-word poetry? Could a couplet win a war?
Can you use this as the prompt for a story or work of art?
If you write or create something prompted by this, please send an email to judydarley (at) iCloud.com to let me know. With your permission, I may publish it on SkyLightRain.com.