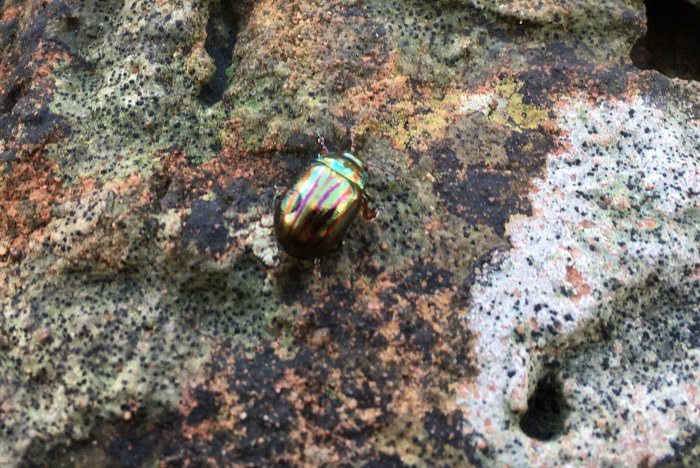 This glorious iridescent beetle is only the size of a ladybird, yet it glimmers as though its been bedazzled. I encountered it in a woodland near my home.
According to a report published by the Wildlife Trusts, 41% of insect species face extinction due to pesticides and habitat loss.
Your challenge is to write a piece that focuses on solutions rather than loss – could you dream up a cheerful story about how efforts to save an extraordinary beetle lead to a more positive outcome for us all?
If you write or create something prompted by this, please send an email to judydarley(at)iCloud.com to let me know. With your permission, I'll publish it on SkyLightRain.com.