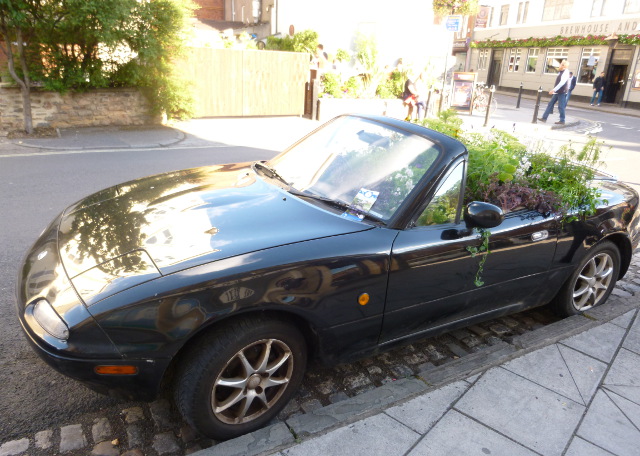 This Mazda MX-5 was recently parked in a smart part of Bristol, annoying locals by taking up a parking space, but charming passersby with its abundance of flowers.
This week, imagine the person who created such a floral cornucopia. Why plant it in a car? What does the car mean to them? Where do they intend to go with it? Why?
If you create something prompted by this, please let me know by sending an email to judydarley(at)gmail.com. With your permission, I'd love to share it on SkyLightRain.com.