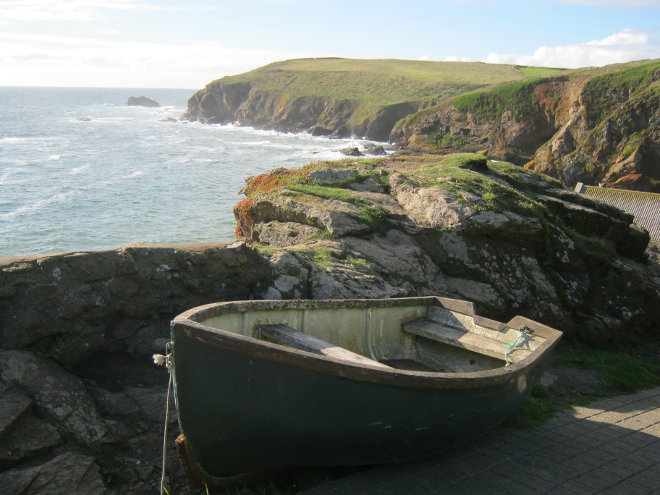 I took this photo at Lizard Point in Cornwall on a gloriously sunny autumn day. At this time of year I often feel conflicted by relishing the beauty of the season, and dreading the cold grey months to come.
To me this boat tucked away far from the reach of even the stormiest waves sums up this conundrum neatly. What do the community here face when the last of the tourists head for home and the sea turns wild about them? How do they prepare for this? What conversations and revelations might the challenges ahead bring to the surface?
If you write something prompted by this idea, I'd love to know. Just send an email to Judy(at)socket creative.com. With your permission, I'll publish it on SkyLightRain.com.