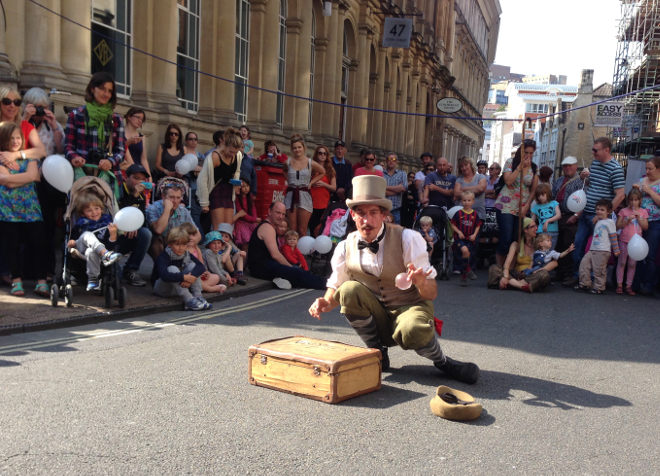 At this time of year, magical performances begin unfolding on every city centre street. It's a touch of the bizarre that I love to see, but it does make me curious.
What could lure or drive a person to such a precarious, public way of making a living? Or are they investment bankers in the week and unicyclists on weekends?
If you write or create something prompted by this, please send an email to judydarley(at)iCloud.com to let me know. With your permission, I'll publish it on SkyLightRain.com.
SaveSave