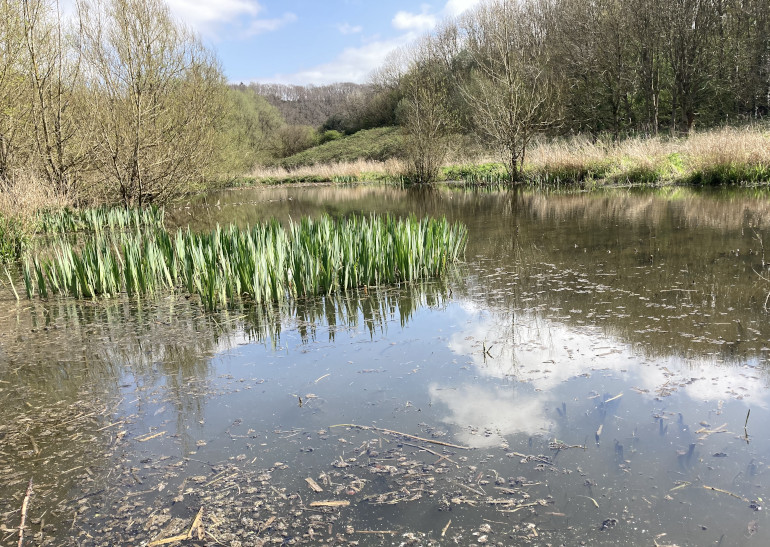 I recently discovered a rural idyll just a half-hour stroll from our home in the hectic centre of Bristol. Brimming with spring-fresh greenery and duck playgrounds aka ponds, it's a place to unwind and relax amid a natural soundtrack of birdsong and gently lapping water.
Of course, I instantly thought of the bodies that could be lurking in the murk, and the dubious deeds that could be committed here under the cover of starless nights.
Can you create a character who finds a sense of calm here, either through pure or nefarious means?
What does it prompt in your mind? Can you turn that into a tale or work of art?
If you write or create something prompted by this, please send an email to judydarley (at) iCloud.com to let me know. With your permission, I may publish it on SkyLightRain.com.