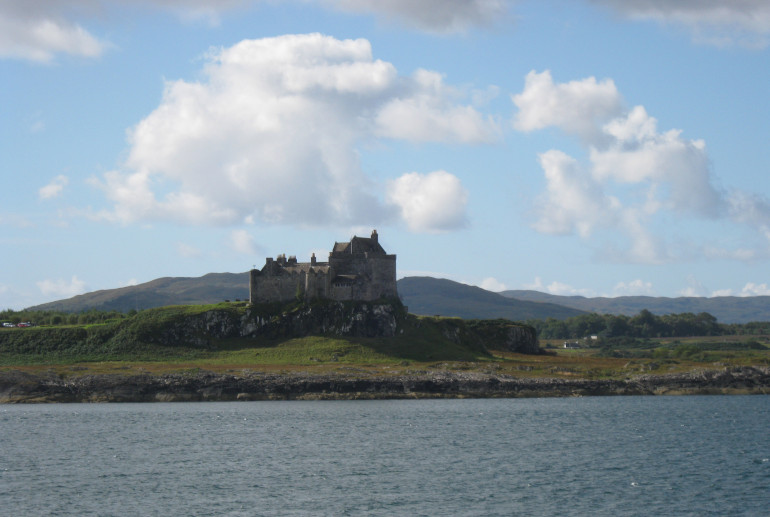 The world is full of castles that now resemble the fractured memories of skirmishes once fought or strongholds vied over.
This one is Duart Castle on Mull, once the seat of the Clan Maclean and now home to luxury afternoon teas and weddings.
Imagine the ghosts that roam these battlements. How might they show their shock and perhaps dismay at the state of their once proudly and fiercely protected isle. Which modern marvels might entrance them?
Feel free to set your tale in any castle you know or can dream up. What time-slip adventure can you conjure?
If you write or create something prompted by this idea, please send it to me in an email to judydarley (at) iCloud.com for possible publication on SkyLightRain.com.