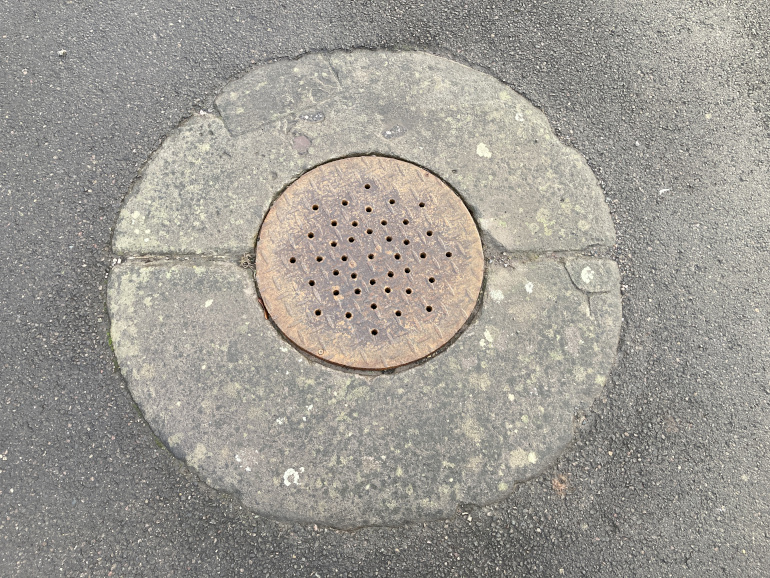 I once went on an inspiration-gathering walk with the poet Holly Corfield Carr and she asked me to photograph or note down any objects I saw that were circular. It was a shape-specific scavenger hunt! We were near the harbour, so I ended up making notes of mooring bollards, lengths of rope and even coconuts. Then we turned these images into a collaborative piece of writing about time as a circular object, bringing us back to ourselves.
Recently, in a similar area, I spotted the above and couldn't resist snapping a photo. To me it looks like a winter moon within a circle of hazy cloud.
This week I invite you to take a stroll. Before you set out, choose a particular shape to look out for – circles, squares, triangles… See what creative symbolism you can draw from the objects that make your list, or what stories these disparate items with only their shape in common can inspire.
If you write or create something prompted by this idea, please send it in an email to judydarley (at) iCloud.com for possible publication on SkyLightRain.com.