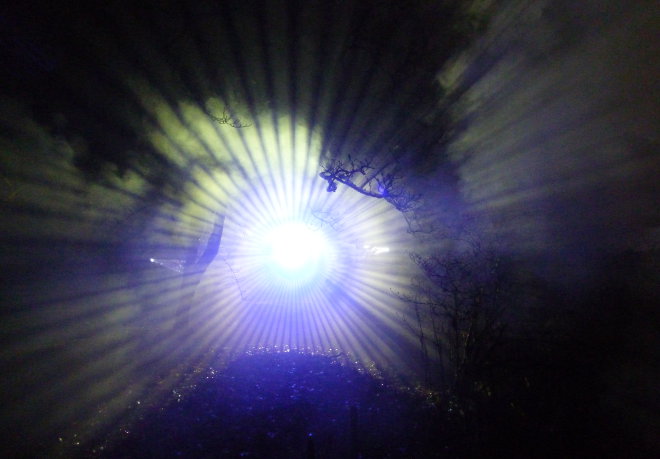 I took this photo at Westonbirt Arboretum's Winter Wonderland. What an exquisite display of light and shadow. To me it resembles the moment in a movie or sci-fi show when the characters spy something unearthly in the woods.
What might be happening here? Could it be an alien encounter, or something far more inexplicable?
If you write or create something prompted by this, please send an email to Judy(at)socket creative.com to let me know. With your permission, I'll publish it on SkyLightRain.com.