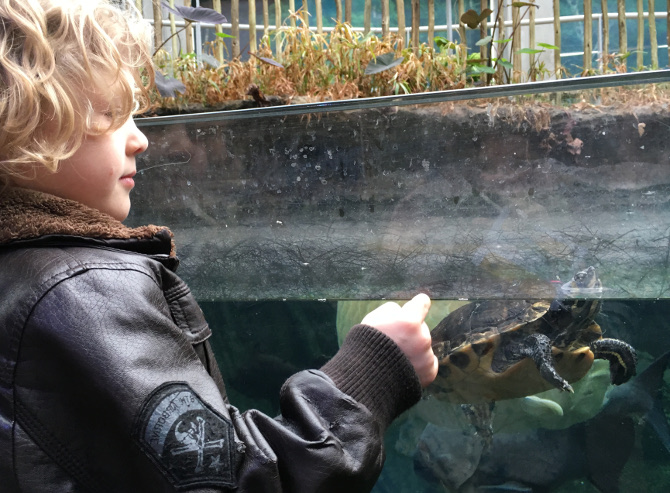 Inspired in part by Michael T. Miyoshi's fantastic response to last week's #WritingPrompt – Oddity, this week's prompt features an inquisitive turtle.
What could a kind-natured, mischievous boy and a wise, curious turtle learn from one another? Given the opportunity, what adventures might they have together?
If you write or create something prompted by this, please send an email to judydarley(at)iCloud.com to let me know. With your permission, I'll publish it on SkyLightRain.com.