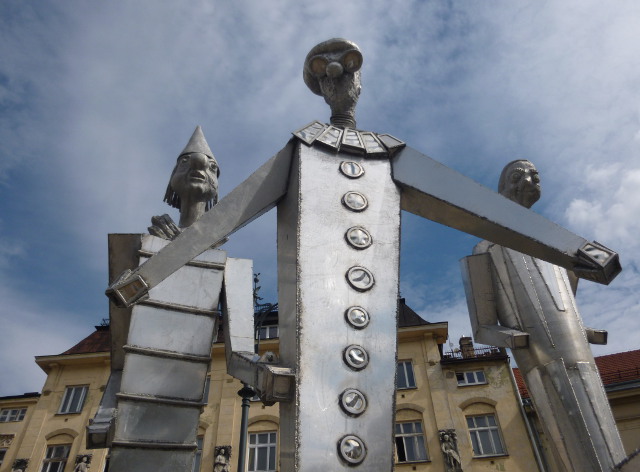 I offered up a writing prompt about fearful things and my dread of puppets some time ago, and last week had the opportunity to face down another of my fears – clowns – thanks to a rather gorgeous sculpture made by the guys at rzezba.com.pl.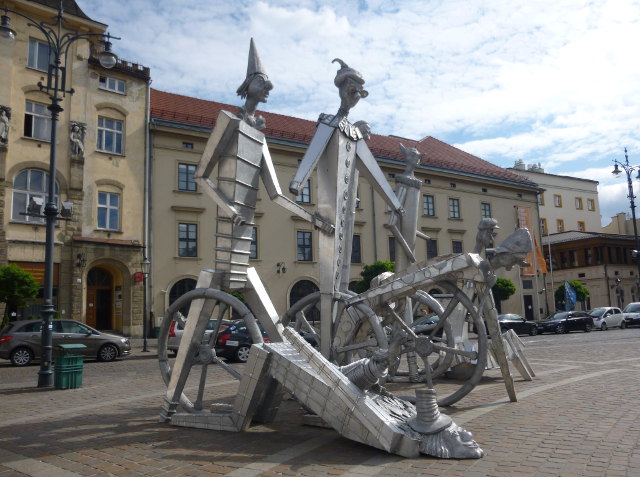 This tangle of clowns and bicycles is in Plac Szczepański, Krakow, and is far more elegant than it has any right to be. Plus it gave me the chance to stand squarely on the nose of a clown and yell yah boo sucks at the terrible tribe!
Look smug, don't I?!
With this as your starting point I invite you to write a piece in which a person overcomes a terror of something – whether that's clowns, kerbs (just watch this vid of a little blind boy beating his own personal horror for extra inspiration), heights or something entirely unexpected. And remember that fear is just the fuel to achieve your goals. Cheesy, but true.
If you write something prompted by this idea, I'd love to know. Just send an email to Judy(at)socket creative.com. With your permission, I'd love to publish it on SkyLightRain.com.