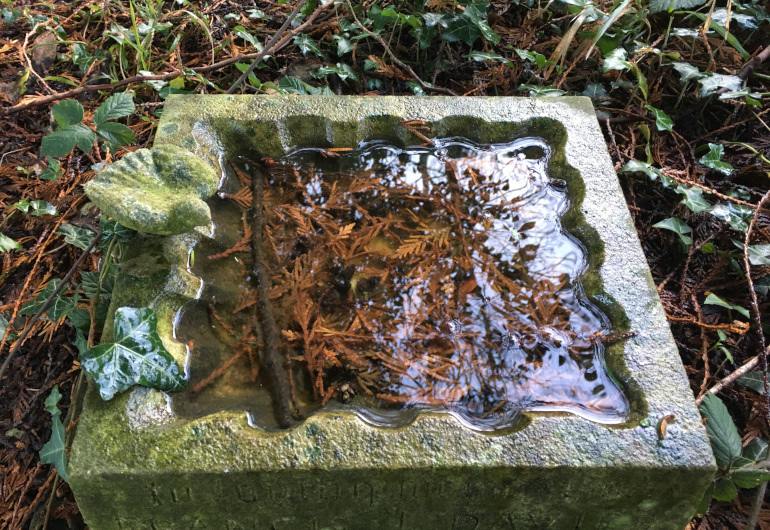 I recently happened across an advert for a beautifully crafted artificial bird, designed to be fixed onto tree branches. It felt a little like a dystopian future where all wildlife is made of metal or glass and skies are populated by fake birds with recorded song piped in. I'll admit, it gave me a bit of a shudder.
The birdbath pictured above sits in a local Victorian cemetery, and to me fits into this idea. How would it feel to be the last remaining real wren whose best friend is sculpted from stone?
How can you make this dystopian story idea into a utopian or at least hopeful tale?
If you write or create something prompted by this, please send an email to judydarley(at)iCloud.com to let me know. With your permission, I may publish it on SkyLightRain.com.