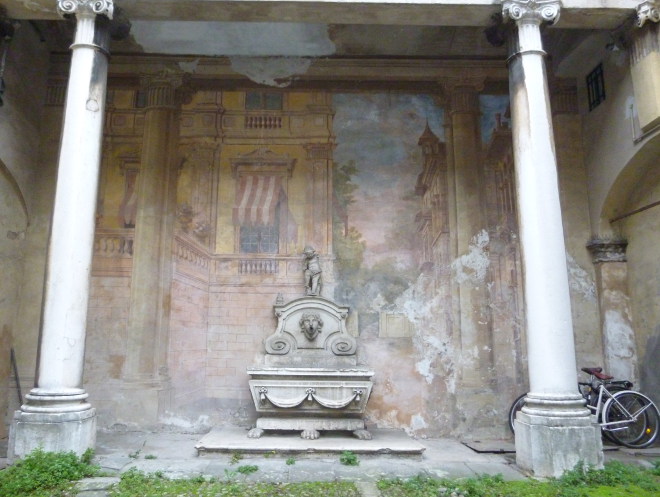 Have you ever noticed how in some parts of the world, myths and legends seem to brim at every corner?
Last week I had the good fortune to return to Brescia, one of my favourite towns in northern Italy. Meandering through the streets I happened to glance through a doorway and saw a courtyard watched over by this extravagant fountain.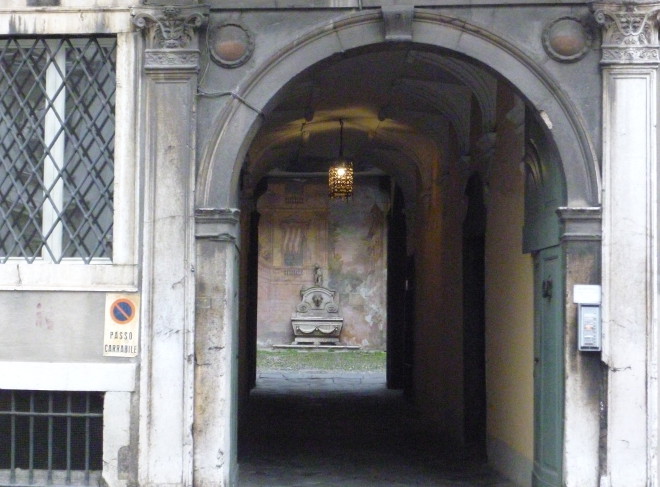 Surrounded by ordinary apartment buildings, it's a glorious work of art in an otherwise unexceptional setting. Beneath the fountain's base, monstrous feet poke out.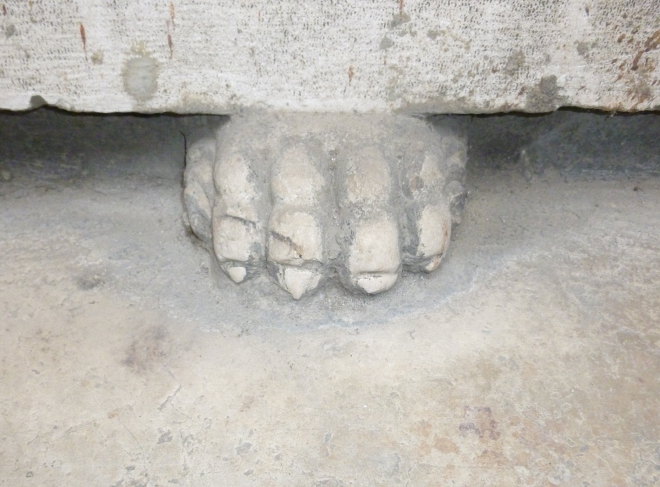 The fountain was dry when I saw it, perhaps due to the season, or perhaps it's been disused for decades.
It made me wonder, what has this fountain witnessed and overheard through the years? I can imagine shy lovers meeting, clandestine trysts, conspiratorial gatherings, or simply the gossip of women trading the news and scandal as the sound of the water's song rises about them.
If you write something prompted by this idea, I'd love to know. Just send an email to Judy(at)socket creative.com. With your permission, I'll publish it on SkyLightRain.com. Find out more about Brescia at www.bresciatourism.it/en/