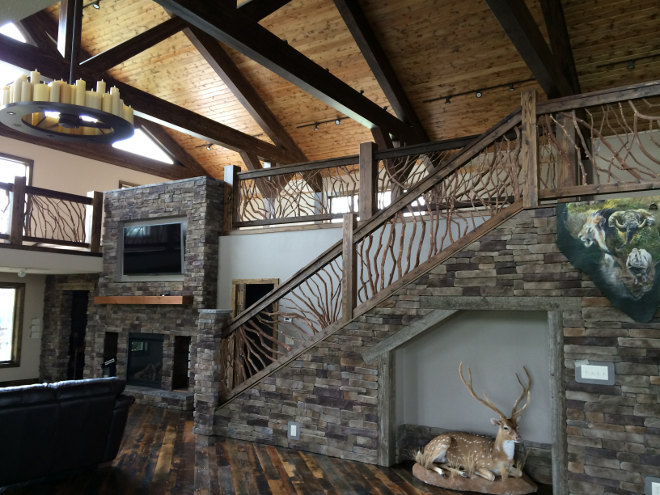 This images was sent to me by James Pader, with permission of the homeowners. I think it's a truly extraordinary scene.
Look at the taxidermy deer in the alcove! The chandelier of cream-coloured candles! The flatscreen TV set into a recess in the stone wall! The beautiful tree-inspired railings! There's so much to see and exclaim over.
Imagine the person who lives in a house like this. Who might they invite to a dinner party? What might ensue?
If you write or create something prompted by this, please send an email to Judy(at)socket creative.com to let me know. With your permission, I'll publish it on SkyLightRain.com.