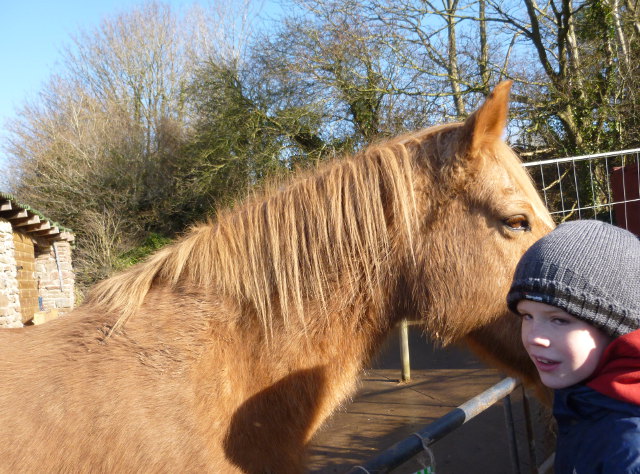 I love this photo of my nephew and an elderly retired police horse. To me it looks like the horse is sharing an important secret, possibly about something uncovered on a criminal investigation case years before, and undivulged till now.
What might the horse be telling the boy? Will the boy believe what he's heard? What adventures might the revelation of that secret lead to?
If you create something prompted by this, please let me know by sending an email to judydarley(at)gmail.com. With your permission, I'd love to share it on SkyLightRain.com.