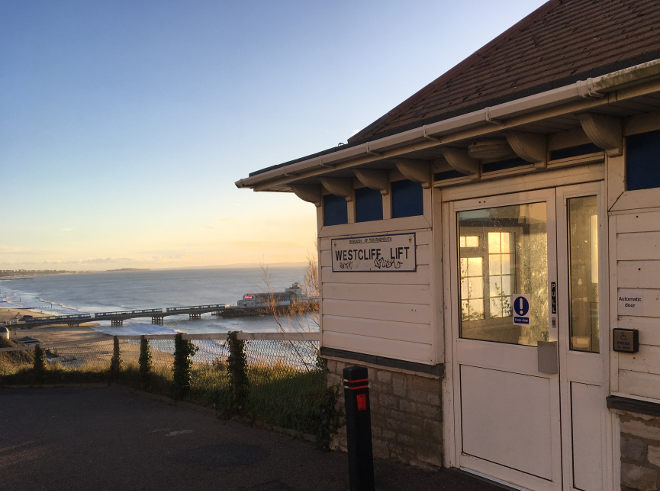 I adore seaside locations out of season. This little hut is the entrance to a Westcliff Lift, which leads down to a Bournemouth beach, but only in summer. In winter, it's locked up and abandoned. There's even ivy growing through one window, reclaiming the space.
Imagine someone discovering this small building and taking shelter from the cold. Could this become their home, if only for a time? What might happen if someone notices their infringement? What will occur when summer returns?
If you write or create something prompted by this, please send an email to judydarley(at)iCloud.com to let me know. With your permission, I'll publish it on SkyLightRain.com.