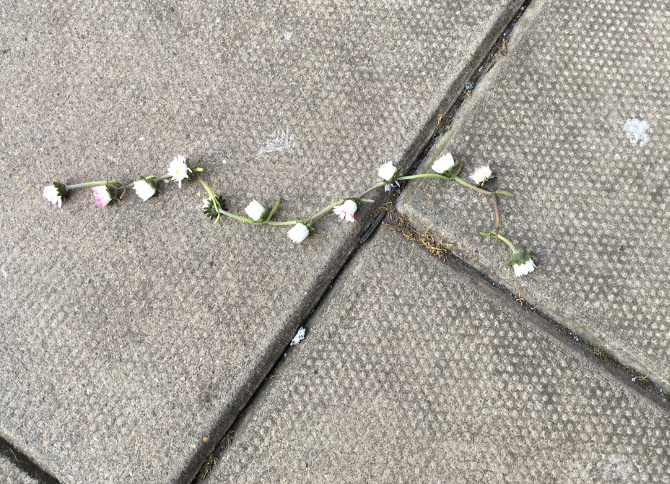 I spied this daisy chain on the footpath near my office, curling over the grey flagstones. The petals are already closing up as though nightfall in on its way.
I love that it's a reminder of nature in the midst of the city, and of childhood in a drearily grown up setting.
Who might have linked these flowers stem by stem? What moment of hurry caused them to drop it? Where might they be now?
And who might find the chain? What thought and action might it prompt in them?
If you write or create something prompted by this, please send an email to judydarley(at)iCloud.com to let me know. With your permission, I'll publish it on SkyLightRain.com.