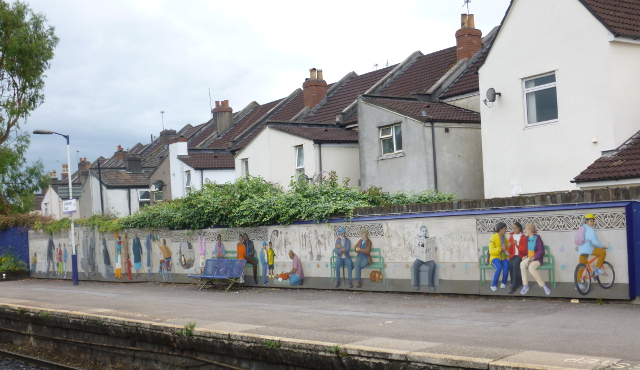 This gorgeous mural is at Stapleton Road Station in Easton, Bristol. It's a fantastic work of art, offering a vivid impression of this area throughout the decades, and a glimpse of the people who've passed through it in that time.
For this week's writing prompt I invite you to bring this mural to life – you can either do as though these people are real, and create a story for one of them, or play with the idea of the mural itself. Might a commuter find themselves drawn to look at it occasionally while awaiting their train? And might they discover the portraits shifting from day to day?
If you create something prompted by this, please let me know by sending an email to judydarley(at)gmail.com. With your permission, I'd love to share it on SkyLightRain.com.