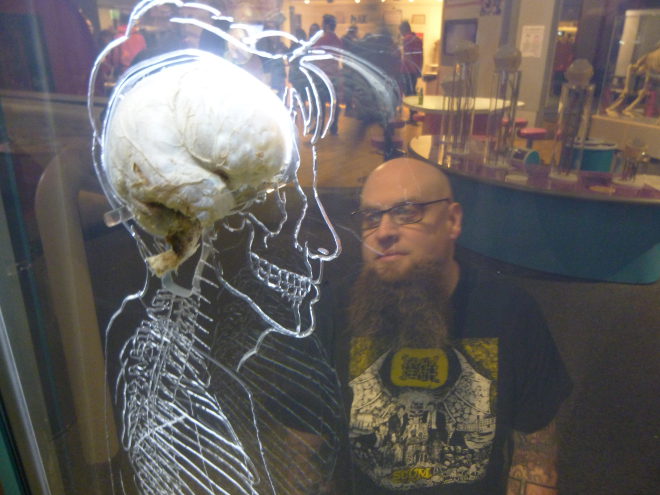 Playtime is an essential part of childhood, helping to develop skills, fuel curiosity and spark imaginations. But why should children have all the fun? Science centre At Bristol has two floors packed with opportunities to explore, experiment and marvel at the world around us, but more excitingly they've cottoned onto the fact that adults relish the chance to play and so hold regular After Hours evenings for over-18s only.
Sans kids, the mood is one of grown ups embracing their inner creativity, with people creating animations, investigating our own biology, milling flour, milking cows, and soaring among starfields via the 3D planetarium show.
My man and I attended the Valentine's special SEX themed night, complete with a chance to spot Orion's penis in the night sky, nibble lambs' testicles (they tasted a bit like really garlicky chicken nuggets, in case you were wondering) and examine the emotional centres of a human brain.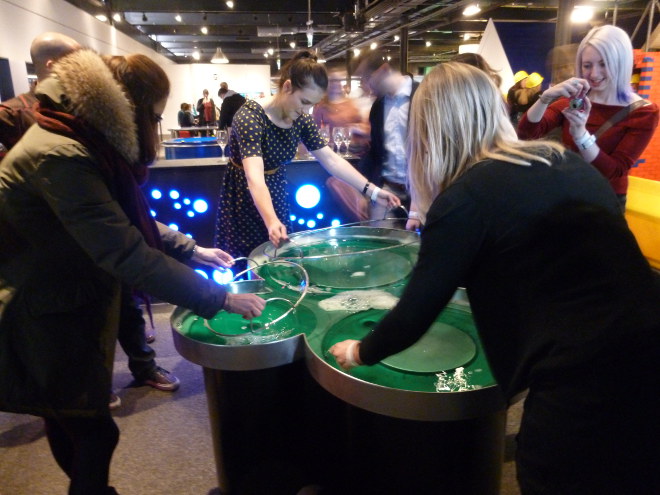 As the night wore on, it was intriguing to watch friends walling each other into phallic towers in the Build It area, and witness the growing competitiveness of spawning enormous bubbles.
So many possible prompts for art, theatre or storytelling! Where could your imagination take you?
For details of upcoming After Hours specials and other events, visit www.at-bristol.org.uk.
If you write or create something prompted by this, please send an email to Judy(at)socket creative.com to let me know. With your permission, I'll publish it on SkyLightRain.com.