I came across this group in an art gallery a while back. The idea was that you made yourself comfortable on the rug, put on some earphones and listened to a deluge of words, music and natural sounds.
There's something rather odd about the scene – if you had no idea, what might you think these people were gathered for? Why so many of them? What kind of recording might they be trying to decipher? With what aim?
There's also an uneasy impression of the figures floating in space, which you can play with as you wish.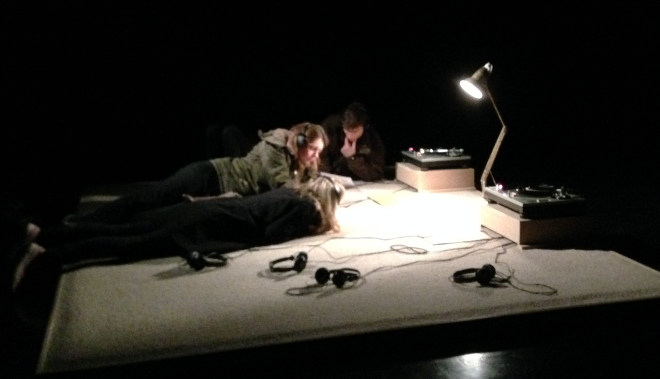 If you write something prompted by this idea, please send an email to Judy(at)socket creative.com to let me know. With your permission, I'll publish it on SkyLightRain.com.