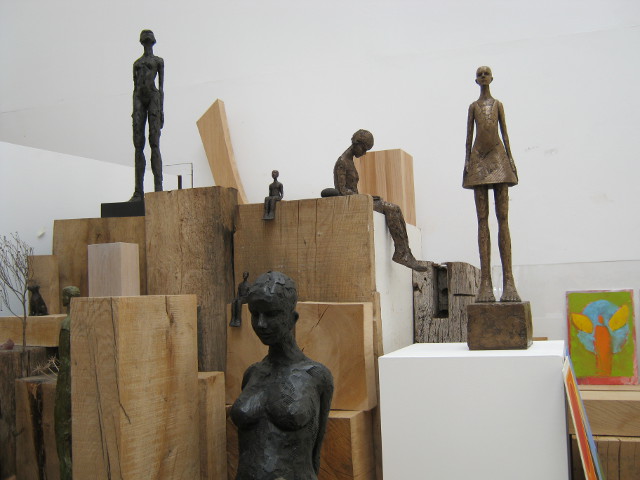 Tonight I'll be reading two short tales inspired by art at the Written from Art event taking place at Carol Peace's sculpture studio.
Actually, one is inspired by art, the other more by artists, the space they inhabit and the tantalising mess they create. As a child I loved to creep into my mum's painting studio, inhale the aromas of chalk and dust and ink, and eye-up the glorious miscellany that cluttered that light-filled space.
This week, using the photo above (showing Carol's studio at Paintworks) as your starting point, write a piece about an artist from the point of view of someone who hasn't met them but is discovering them through the studio where they spend much of their time.
If you write something prompted by this idea, I'd love to know. Just send an email to Judy(at)socket creative.com. With your permission, I'd love to publish it on SkyLightRain.com.