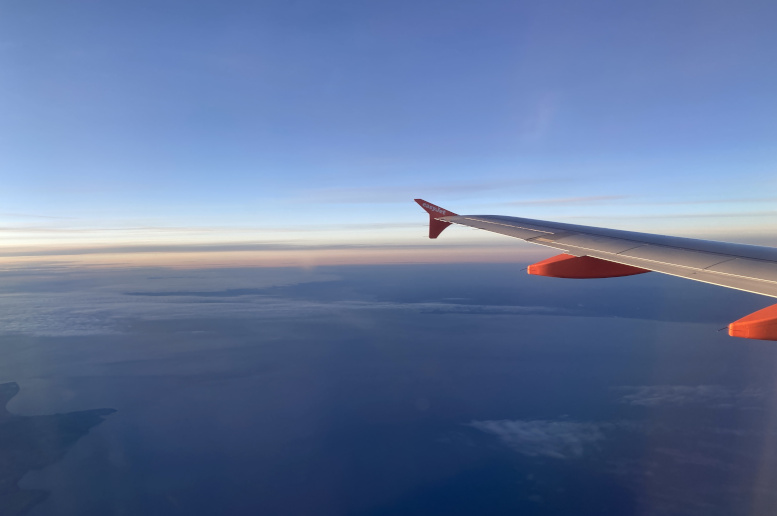 As awful as I know the emissions are for our planet, I've always loved the magic of flight – something about the suspension between home and destination, land and air, and in this case day and night, hold me in their thrall.
Can you write a work of fiction prompted by that sense of between-ness? How can you make it central to your plot or character? How could it inform the tension and outcome of your tale?
You could even choose to focus on the suspension between safety and calamity. What might drive someone to leave a place? What hopes and fears might they carry with them?
If you write or create something prompted by this idea, please send it to me in an email to judydarley (at) iCloud.com for possible publication on SkyLightRain.com.