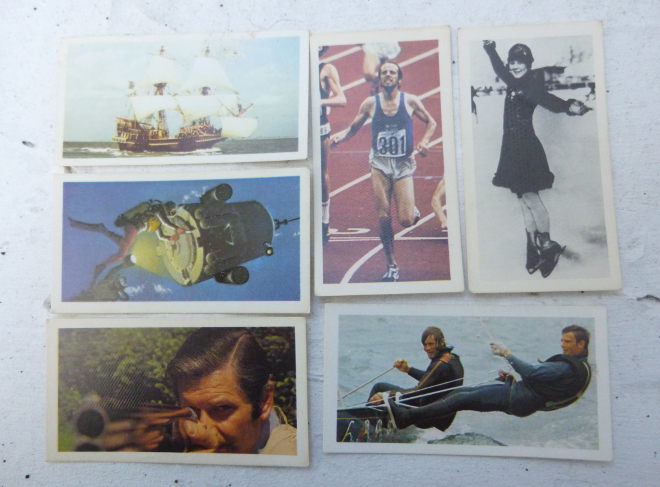 I found these vintage tea cards at a recent yard sale. The tiny rectangles offer up wonderfully retro works of art, each one of which could serve as a stand-alone writing prompt.
I invite you to write a piece inspired by one of these, or by the thought of a full set of tea cards, painstakingly sought out and saved. Can you build up an idea of the person who collected them, their traits and hopes? What significance might the cards have held for them?
If you write or create something prompted by this, please send an email to Judy(at)socket creative.com to let me know. With your permission, I'll publish it on SkyLightRain.com.