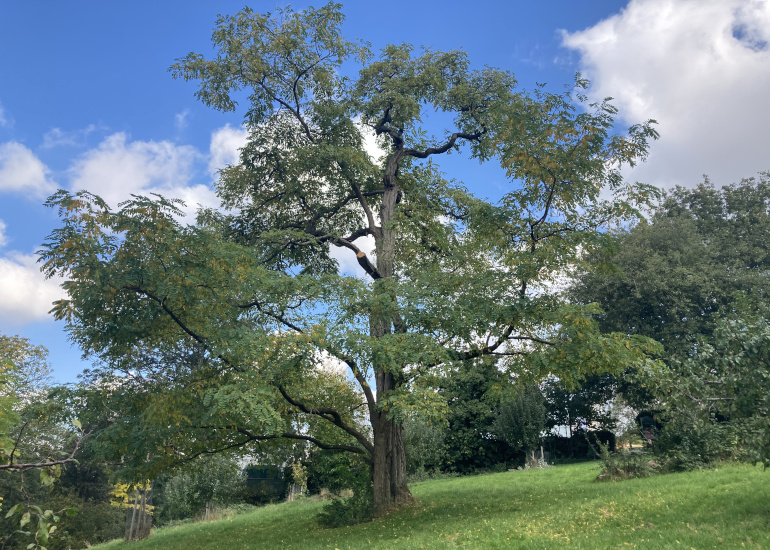 As we reach the midway point of National Tree Week, this feels like the perfect excuse to revel in the sheer magic of our lofty companions. As a child, I spent a lot of time exploring the wonder of their leafy worlds. I loved how you could be enclosed by their branches and hidden from view, and how they were home to so many creatures too.
The dramatically twisty tree above stands on the slopes of Bristol's St John's Burial Ground.
It seems natural to me that trees crop up in so many imaginative tales, from Enid Blyton's The Faraway Tree Adventures to C.S. Lewis' Narnia chronicles (well, how to you think that wardrobe came to be?), not to mention J. R. R. Tolkien's Middle-earth Ents.
Do you have a favourite tree or one you notice daily? Can you write it into a tale of epic proportions or emotive depths? It could be where your protagonist shelters while eavesdropping on a conversation that changes their opinion about a key topic. Or could you feature a tale of tree planting that changes our future for the better?
If you write or create something prompted by this, please send an email to judydarley (at) iCloud.com to let me know. With your permission, I may publish it on SkyLightRain.com.