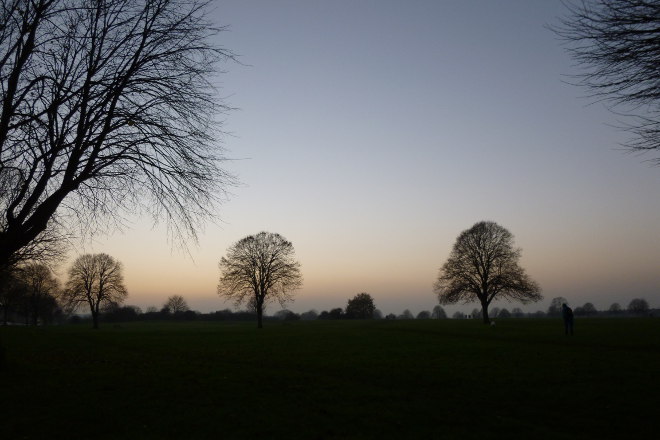 With the mayhem of Christmas just around the corner (if it hasn't yet begun!), now seems the perfect time to contemplate some of the other qualities of this time of year.
I recently had a chat with some creative friends about the importance of having a cabin in the woods, real or hypothetical. A space where you can allow your subconscious creatures to emerge from the walls and find their place in your imagination.
As water turns to ice and the sky fades to gold, consider the quiet of copse and field, and the small, busy noises that rise into the air. Who or what may be roaming this scene? What are they doing? What thoughts or preoccupations fill their mind?
If you write something prompted by this idea, please send an email to Judy(at)socket creative.com to let me know. With your permission, I'll publish it on SkyLightRain.com.