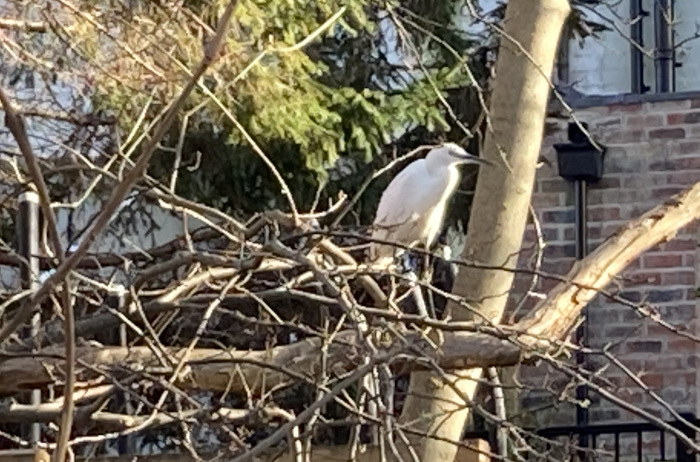 I've enjoyed some unusual sightings on my lunchtime walks recently – a small egret that seems to have come on a city-break, presumably swapping a coastline or wetlands for the tameness of our urban streamside walk. It's a wild creature of such beautiful grandeur, and yet as I stand and stare, people job, cycle and stroll by without paying it any heed. It makes me feel lucky to be someone who notices and finds pleasure in the rarities others overlook.
Can you turn this into an ecological fable, a story about community or something more fantastical?
If you write or create something prompted by this idea, please send it to me in an email to judydarley (at) iCloud.com for possible publication on SkyLightRain.com.