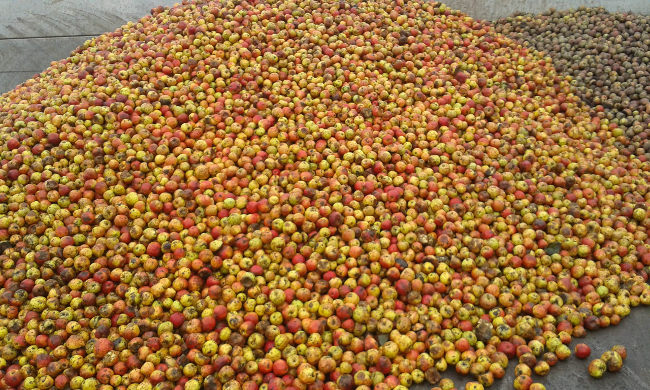 Author Virginia Bergin writes exquisite young adult fiction loaded with social context and thought-provoking conundrums. In an exclusive interview she explains how she created her latest novel Who Rules The World?, its protagonist River, and her life set 60 years from today.
How did you go about creating River's world?
In Who Runs the World? almost everyone with at least one Y chromosome has been wiped out by a virus, 60 years before the story – told to you by River, a teenager –  begins.
But what would a world run by women look like?!
I felt under enormous pressure to 'get it right'. It surely couldn't be worse than the world we live in now – even if only because people had had the chance to start again! – but if it was significantly better, perhaps even a utopia . . . what would I be saying? That women are BETTER than men? I've lived all my life under 'the patriarchy', a world in which we're given the message that men are 'better' than women. That's not true or right – in any way, shape or form – and I had no wish to turn that lie on its head and repeat it.
And there were deeper problems: whatever kind of world I created, I realised I would be in danger of implying that women and men are somehow fundamentally cognitively different when, as far as I know, all current brain research pretty much indicates otherwise – or points at sex differences so minimal as to be irrelevant. And in any case, what would women and girls be like in a future in which our current ideas about gender – as expressed through, for example, family, society and media – have ceased to exist?
Ultimately, all these tricky issues set me free. I couldn't 'get it right', so I didn't have to! Rejecting any homogenous, universal idea of female, River's world – which is only one tiny part of this future world – is a mish-mash. It's a mish-mash of ideas I am interested in, and of conventions and practices that could conceivably have emerged from the global tragedy. That felt very important; whatever you think about this world run by women, there should be nothing in it that doesn't make sense. It is a world that has arisen out of our world, in which people are still experimenting with new ways of living.
Why was it important to you, and to the story, to create as genderless an environment as possible?
In many ways, there wasn't much choice about it! As I saw it, with only women left in the wider world, current gender concepts would rapidly dissolve; binary notions of gender died along with most of the men. There is huge diversity in how women live, love (and look), but, most importantly, words like 'woman' and 'girl' have no real meaning for River beyond 'person' or 'young person' – until Mason, the boy in the story shows up. He has some shockingly sexist ideas about women (and men).
At times, it was almost impossible to write. It was so difficult to see through River's eyes, to think through her mind. I had to imagine what a girl who had been raised without our ideas about what it means to be a girl would be like – and, crucially, what decisions she would make when confronted by Mason. Her upbringing enables her to think and act in the way that she does (though it's still a struggle); the apparent absence of gender in her world is crucial to the plot, which centres, ultimately, on a question of justice.
I noticed that River had a really strong idea about what words relating to Man and Men meant – why do you think it was impossible to make her world entirely genderless?
I don't think she has a really strong idea – at least not consciously – until Mason's arrival. Up until that point, how the world was has been ancient history to her, and of very limited interest, but his behaviour is so strange, alarming and threatening to her, all the negative comments and ideas she has ever half-heard about Man and Men come flooding back. This was a deliberate choice in the story; I wanted River to live in a world where memories and experience of Man and Men linger on – and so are passed on to the generations that follow. This was what I wanted to explore: an apparently genderless world in which a gendered world still exists – in education, in culture, and most of all in human memory.
How did you go about testing this when she encountered her first boy?
River knows men and boys still exist, but she would never in her life expect to come across one! The males who escaped the virus were placed in remote Sanctuaries – the nearest one is hundreds of miles from River's village – and to leave a Sanctuary means certain, rapid death. When she finds Mason in the woods, her astonishment is total. I imagined the thoughts that would go through her mind – 'This cannot be. It simply cannot be' – and how she would come to think the unthinkable. In the end, it's not Mason's physical appearance that leads her to conclude he is a boy, but his behaviour, and the things he says. There is a terrible match between what she has heard about Man and Men and how Mason behaves and speaks.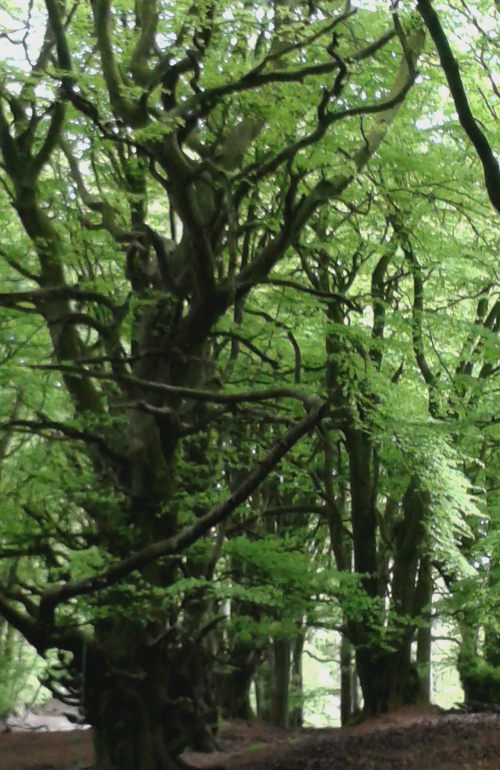 Why sixty years, specifically, in the future?
I suppose I could have set the story hundreds of years in the future, but I was more interested in what a girl who is almost – but not completely – free from our 'now' would do. River has never seen a man or boy before in her life, and nor has her mother (a politician; a respected and trusted Representative of the people) – but River's Granmumma, Kate, has; she was just a teenager herself when the men and boys died. Kate's memories, and those of the other Granmummas, play a huge role in the story . . . but her life experiences were (obviously) very different to River's. I set it up this way to bring the generations into conflict, and to allow some of our current thinking about gender to be questioned from a very different perspective: River's. She is the future.
What kind of fun did you have with the granmummas in the book, who are today's teens?
The best fun!
If you're a teen and you read this story and you identify with Kate: hurray! She's you – she's your feistiest, most apocalypse-surviving you – 60 years from now. In fact, most readers of all ages seem to love the Granmummas – and I do too. They're great survivors, very resourceful people who have lived through an immense tragedy… and yet they really know how to grab joy(And also how to use a mobile phone).
I enjoyed the ecological issues you raised in the story. What made you decide to include this thread?
Hmmm . . . I suppose there was a link in my mind between the patriarchy and capitalism – the source of so much of our environmentally damaging behaviour. In River's world, 'The Earth comes first' (Global Agreement No.1), but the damage has already been done: the climate is unpredictable, creating difficulties for humans and the rest of nature. I was drawn to the idea that the environment would take even longer to 'forget' the past than humans. It takes a long time to change and to heal.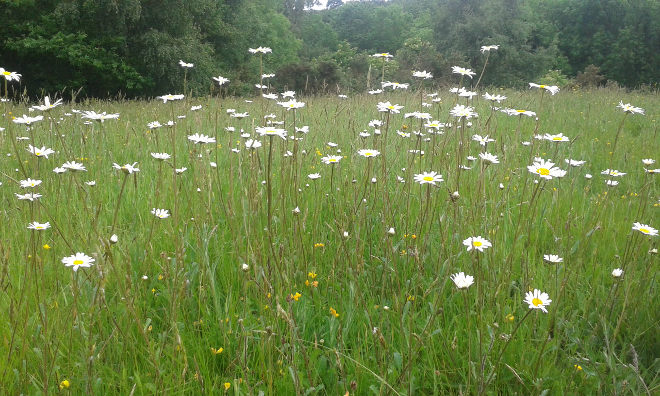 What do you hope your YA readers will take away from this book?
A sense of freedom!
Who Runs the World? is an invitation to imagine what a world beyond gender might look like. I'd love it so much if readers did that.
Why is YA fiction such a good arena for this kind of political 'big questions' novel?
I think YA fiction can be more honest and direct than non-YA lit. More open. And I think that's because of the readers. We come up against all sorts of 'big questions' – and probably for the first time – when we're teens, so it feels as though there's a real hunger for those issues to be explored in literature.
And, for those of us who are no longer teens . . . we were all 15 once. I think, sometimes, it can be helpful to remember what it was like when so much of the world was new to us – and, in the case of Who Runs the World?, it's precisely River's being part of the younger generation that enables her to see the world in a new way . . . and I think that might be what we all need right now, isn't it?
To see the world in a new way…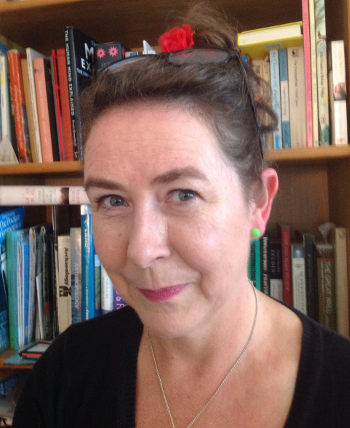 About the author
Virginia Bergin's debut YA novel The Rain (titled H2O in the US) was published by Macmillan Children's Books in July 2014, and was followed by a sequel, The Storm, just seven months later in February 2015. Who Runs The World? came out in June 2017. Her agent is Louise Lamont at LBA Books. Virginia has a background in psychology and enjoys like science, archaeology, nature, art and walking. Find out more at www.virginiabergin.com
All images in this guest post have been supplied by Virginia Bergin.
Virginia will be on the panel of Stories of Strong Women, taking place at the Spielman Centre, Arnos Vale Cemetery, Bath Road, BS4 3EW on Friday 20th Oct, 1pm-3pm, as part of Bristol Festival of Literature.
Read my review of Who Rules The World?
Got some writing insights to share? I'm always happy to receive feature pitches on writing genres and writing tools. Send an email to JudyDarley(at)iCloud.com.