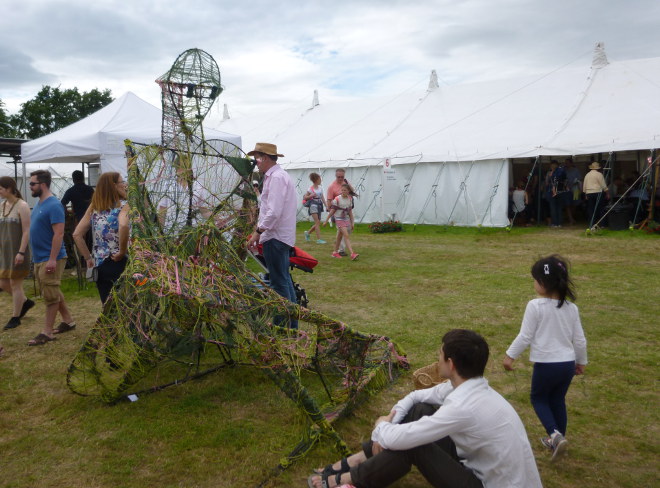 While I'm a fan of sensitive, thought-provoking poetry, there's definitely something to be said for an intelligent comical poem. Just writing one can lift your spirits – especially necessary through these wet winter storms.
The Wergle Flomp Humor Poetry Contest, sponsored by Winning Writers, seeks to celebrate the art of writing poems that make others smile. The creature at the top of is, I believe, a possible Wergle Flomp, spied in the wilds of Art in Action last year.
There's no fee to enter the writing competition, so what have you got to lose?
Your poem may be of any length. Have a read of last year's winners, to get some inspiration, then let your imagination run riot, and unleash your talent for comic verse.
Make sure you upload your masterpiece to winningwriters.com/wergle before the submission deadline of April 1st 2017 (April Fools' Day – how apt is that?)
Jendi Reiter and Lauren Singer are the judges. Top prize is $1,000 and there will be ten Honorable Mentions of $100 each.
All winners will be published on the Winning Writers website.