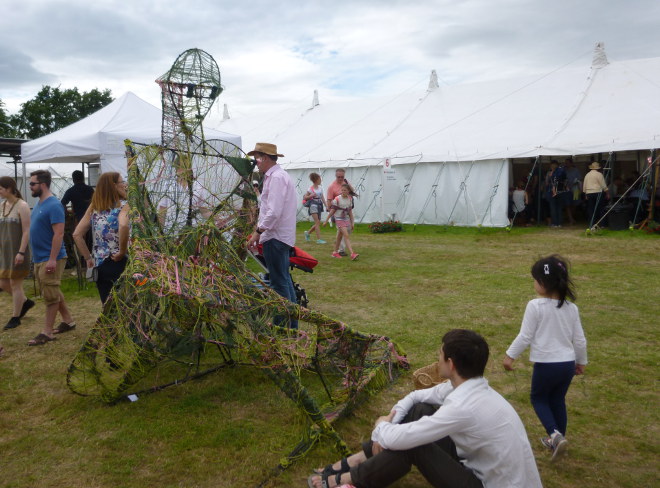 While I'm a fan of sensitive, thought-provoking poetry, there's definitely something to be said for an intelligent comical poem. Just writing one can lift your spirits.
The Wergle Flomp Humor Poetry Contest, sponsored by Winning Writers, seeks to celebrate the art of writing poems that make others smile. The creature at the top of is, I believe, a possible Wergle Flomp, spied in the wilds of Art in Action's final year.
Submit a single poem of no more than 250 lines long. There's no restriction on the age of the author. Both unpublished and previously published work is acceptable. This year's judge is Jendi Reiter, assisted by Lauren Singer.
There's no fee to enter the writing competition, so what have you got to lose?
Now in its 22nd year, the contest welcomes poems of any length. Have a read of last year's winners, to get some inspiration, and then let your imagination run riot.
Prizes:
First Prize: $2,000 plus a two-year gift certificate from our co-sponsor, Duotrope (a $100 value)
Second Prize: $500
Honorable Mentions: 10 awards of $100 each
Top 12 entries published online
Make sure you upload your masterpiece to winningwriters.com/wergle before the submission deadline of 1st April 2023 (April Fools' Day – how apt is that?).
Got an event, challenge, competition or call for submissions you'd like to draw attention to? Send me an email at JudyDarley (@) iCloud (dot) com.