I came across this picture filed away among some snaps I took at the Clothes Show 2004. The hats, knee-socks and swimwear/lingerie combo is pretty extraordinary.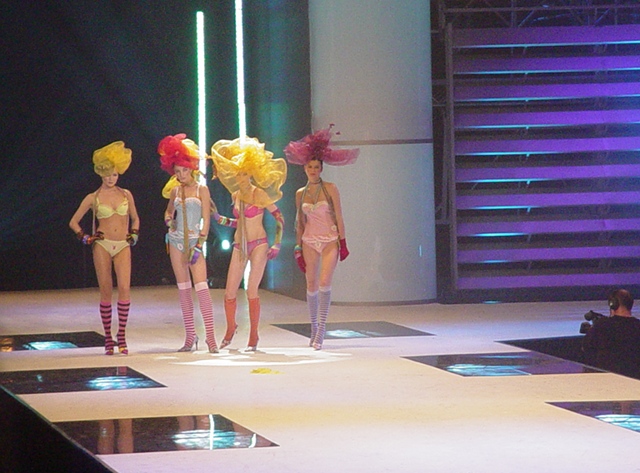 I particularly like the yellow hat so large the girl has to gaze through the brim. She also looks like she might be about to break out of line and run for her life!
So, what do you reckon, are those girls friends or rivals? And, if this wasn't a catwalk show, what possible reason could they have for dressing like that?