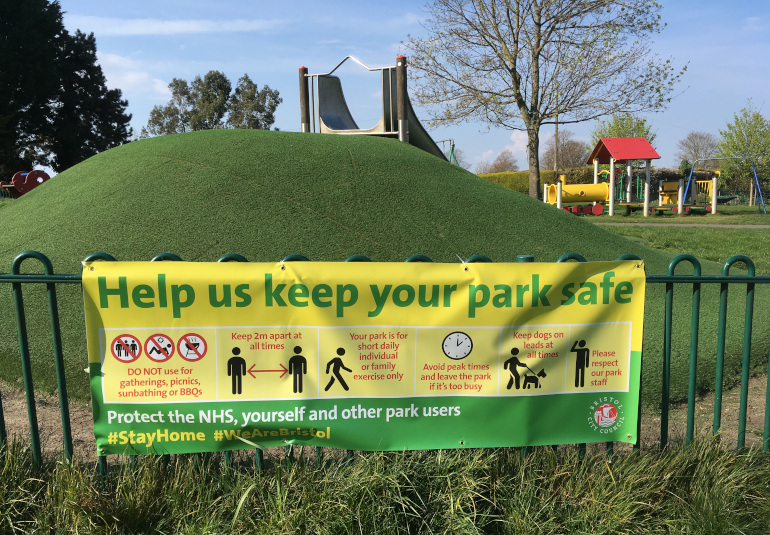 In horror films there are few things creepier than an empty playground, or one where the chains of a single swing squeak in the wind, sans child.
The only life I've seen in this local play area has been the presence of two men mowing the grass. It struck me as infinitely hopeful, this act to maintain the area in hope children will soon play here again.
Can you weave a story from this scene?
If you write or create something prompted by this, please send an email to judydarley(at)iCloud.com to let me know. With your permission, I may publish it on SkyLightRain.com.