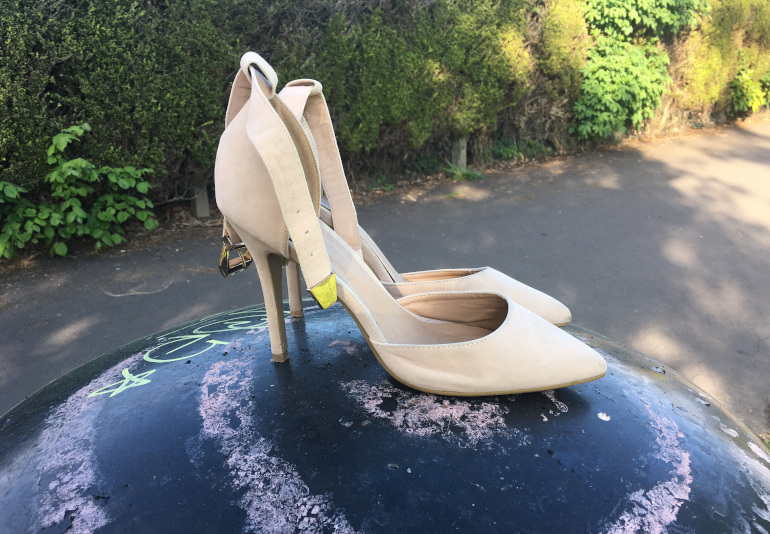 During the depths of lockdown, these stilettos appeared balanced on a bin in our local park. It felt like a clue in a pandemic crime. Who had been out partying when the rest of us were mostly confined to our homes? What ball did they skitter home from barefoot?
Or were the shoes an offering to the Covid-19 gods, in a bid to save us all?
Write a modern myth or fairytale with these abandoned stilettos at its heart.
If you write or create something prompted by this, please send an email to judydarley(at)iCloud.com to let me know. With your permission, I may publish it on SkyLightRain.com.