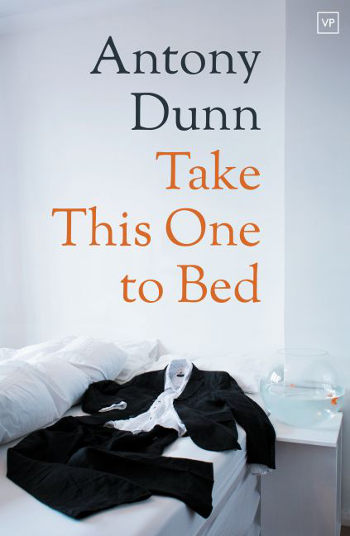 In an homage to rural and suburban living, and the creatures that live among (and, in one case, within) us, poet Antony Dunn examines human nature by setting it alongside, well, nature.
We meet spiders, newts, frogs, slugs, sheep, mice, bats and crows startled to "beating black"; unborn children, born ones, and, most evocatively, lovers, all sensuously laid out in deceptively simple verses that summon up the world.
For me, Leaving: vi Two Mohitos in Bratislava, feels plucked from my own memory; causing my mouth to flood with a craving for the zing of citrus and mint. The word choices are crisp and visceral – happiness is sucked, a quartered lime fished, an ice-cube shunted. It's deeply, satisfyingly, envy-inducing.
Even in a poem about a solo journey, Dunn conjures flavour and texture by mentioning "the woman with her honey in mis-matched jars" and  "sunlight quickening/ the dust and tar/ and rosemary".
Travel serves a distinct purpose in these poems, nudging us to observe the familiarity of ourselves and beloved others against the backdrop of unfamiliar scenery. An impression bubbles up of Dunn sitting at pavement cafés, on trains, in airport terminals, always with a notebook in hand as he scratches down his thoughts.
Meet the sleep-starved man quite beside himself, the one ensnared in jealousy of two calling owls, the poet fearing encounters with an angry mob, and saving desert dust in the corner of his eye.
As beautifully as they arrange themselves on the page, the true power of Dunn's poems is only revealed by reading them aloud, preferably in the hearing of other people, so that their rhythm uncoils on your tongue and resonates in the air between you. I promise you, there will be lines that feel like evocations of moments you've lived yourself, and moments you'll wish that you've lived.
There's no mistaking the suggestive intimacy of the collection's title. These are poems to breathe in at your leisure, and learn a little something from too, as Dunn entreats us to pay more attention to our surroundings; to noticed the small wonders occurring in the corners we forget to dust and to unearth the nostalgia rooted in our muddied past.
Take This One To Bed by Antony Dunn is published by Valley Press and available to buy from Amazon.
To submit or suggest a book review, please send an email to Judy(at)socketcreative.com.