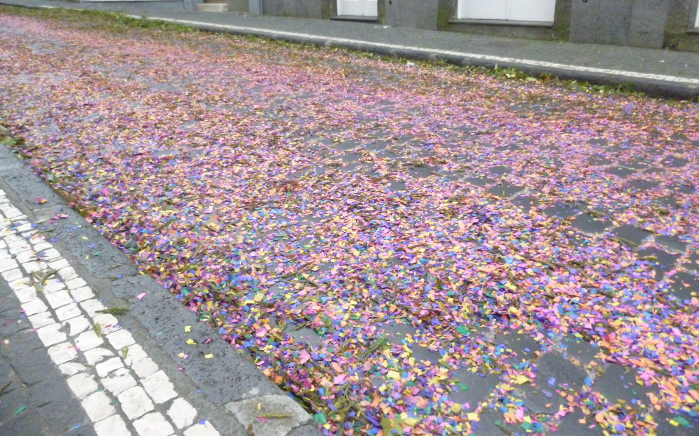 I took this photo the day after Festas do Senhor Santo Cristo dos Milagres on São Miguel Island, the Azores. 
Just hours earlier, the streets were carpeted with pristine flowers and evergreen fronds. Now it resembles crushed confetti.
What else might have been altered almost beyond recognition during the mayhem of those religious revelries?
If you write or create something prompted by this, please send an email to judydarley(at)iCloud.com to let me know. With your permission, I'll publish it on SkyLightRain.com.