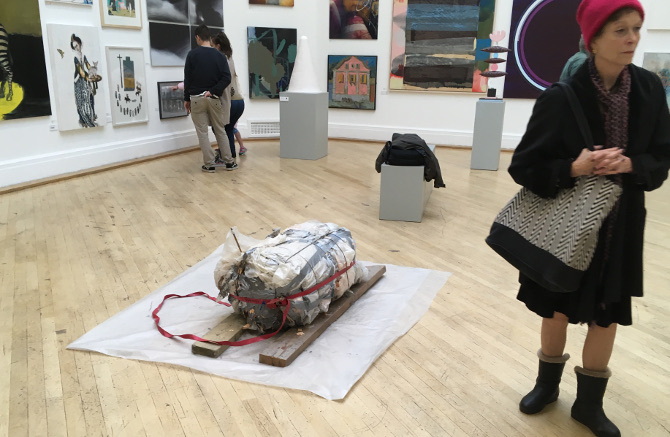 I caught this moment on camera almost by accident, and love the miscellany of disparate figures and objects. Some of these items are bona fide art complete with a price tag, others are simply clothing or possessions set down for a moment. Best of all, I love the people pausing or passing by.
What jumps out to you when you look at this photo? What do you see as art, or happenstance? Can you express this through fiction, poetry or art of your own?
If you write or create something prompted by this, please send an email to judydarley(at)iCloud.com to let me know. With your permission, I'll publish it on SkyLightRain.com.