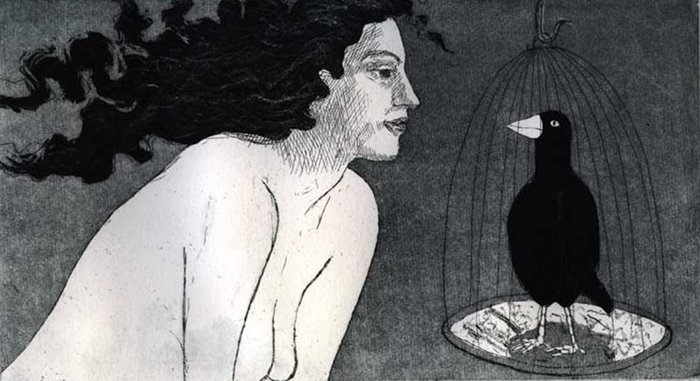 This week's prompt is inspired by this rather dreamy etching from artist Laura Robertson.
Such a gorgeous image. To me it seems reminiscent to ancient fairytales in which a brother or sister is turned into a bird or beast, leaving our heroine to find a way to save them, and in the process herself.
"I read a quote in a book many years ago – 'only a bird in a gilded cage,'" says Laura of the piece. "It set off my imagination with images of a sad lonely bird in a cage and a sympathetic lady looking at it."
What's happening in this scene? Can you spin it into a melancholy fairytale with an uplifting resolution? Or is your impulse to write something far jollier, or far darker?
If you write something prompted by this, please let me know by sending an email to Judy(at)socket creative.com. With your permission, I'd love to share it on SkyLightRain.com.