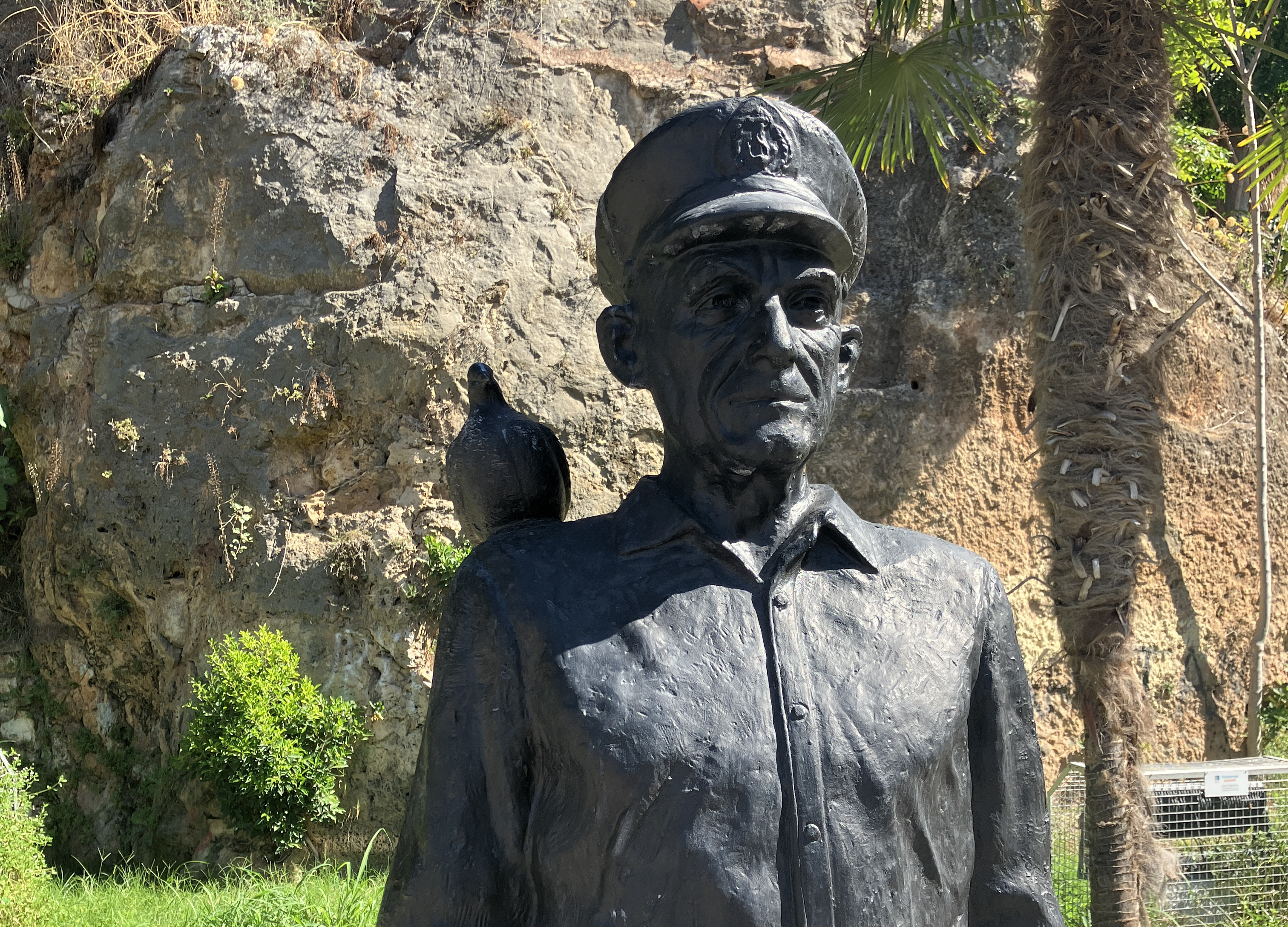 This statue in port of Kaleici, Antalya, is of a sea captain named Mustafa Ekizler, who lived here between 1905 and 2000. Mustafa is famed for having been present at "numerous events" including the 1919-21 Italian Occupation and Turkish-Greek exchange. He earned his living from the sea for 85 years, but is mostly renowned for bearing witness, and is regarded as an icon of the area's tumultuous history.
My favourite thing about this statue, however, is the bronze dove on the captain's shoulder. What better way to prevent pigeons crapping on your monument than by suggesting that job's already taken? In fact, the dove is there to symbolise peace, and is so covetable that it's been stolen twice previously.
If someone created a commemorative statue of you, what should be sitting on your shoulder? What could it symbolise?
Can you use this to inspire a tale?
If you write or create something prompted by this idea, please let me know by emailing judydarley (at) iCloud.com. I'd love to know the creative direction you choose.