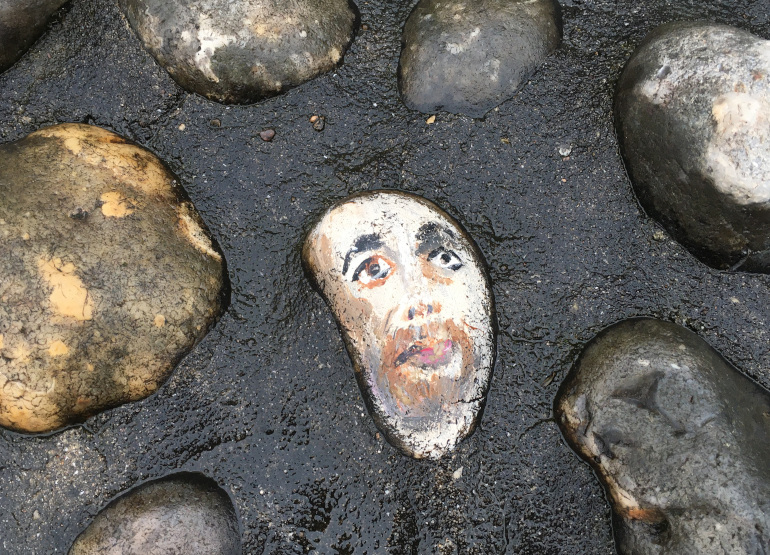 Imagine this strange scenario – amid the pebbles embedded in the top of a low wall, you spy the painted face of a man. It just so happens that this is the visage of a man who will steal the heart of someone close to your protagonist.
Is he to be trusted, or not? How did his face come to be painted onto that pebble? What baggage does he bring with him? Is your character's friend or sibling or parent or child destined for joy or grief? Flex your imagination and use your literary powers to decide their fate.
If you write or create something prompted by this, please send an email to judydarley(at)iCloud.com to let me know. With your permission, I may publish it on SkyLightRain.com.