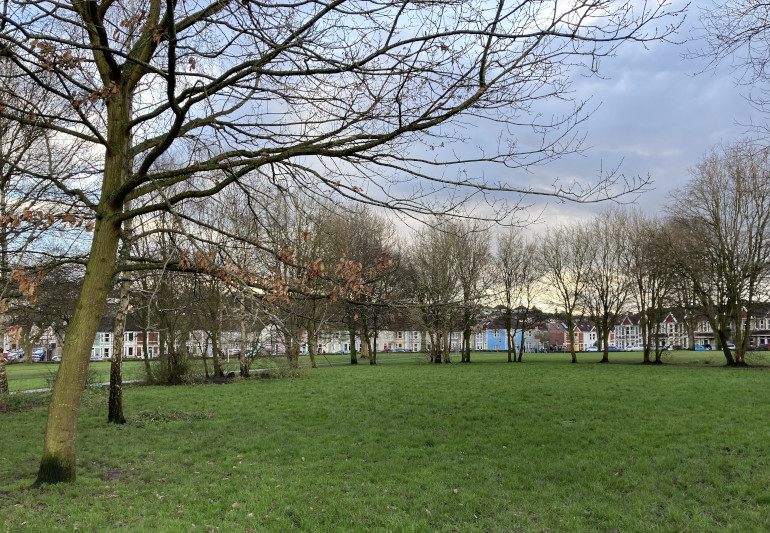 In a local park, a pond was dug, only to be filled in again after it became overwhelmed by fly-tipping and nefarious dealings.
Only the circle of trees gives away this fleeting attempt at a bit of inner-city natural beauty.
I loved discovered that someone attempted such a hopeful act, even if it failed that time. Perhaps people are more nature-aware a decade on and a fresh try could have a better chance!
Now that I know what was once here, I find myself imagining ghost fish and ghost frogs paddling about through ghost water only visible on certain moonlit nights.
What optimistic yet perhaps unsuccessful ventures haunt your neighbourhood? Can you weave them into a short story or work of art about what might have been and might yet be?
If you write or create something prompted by this, please send an email to judydarley (at) iCloud.com to let me know. With your permission, I may publish it on SkyLightRain.com.