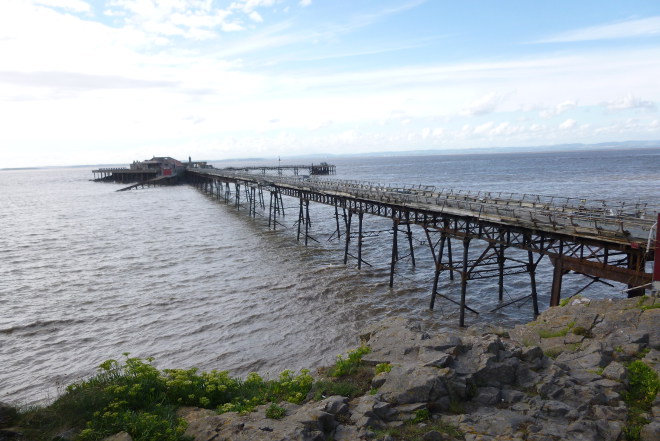 Last year we lost a dear friend unexpectedly, and in the aftermath a group of us journeyed to Sand Point near Weston-Super-Mare to say our farewells.
It was a beautiful day – full of memories and thoughtfulness as well as some wry laughter. On our way home, we spied an eerily gothic structure stretching out into the Bristol Channel and paused to take a look.
It turned out to be Birnbeck Pier – a Victorian pier. Last week, part of it collapsed into the waves as Storm Frank roared by.
A reminder of how tenuous, yet tenacious, our grip on land and life can be? Make this the starting point of your tale, and insert as much drama as you like.
If you write something prompted by this idea, please send an email to Judy(at)socket creative.com to let me know. With your permission, I'd love to publish it on SkyLightRain.com.