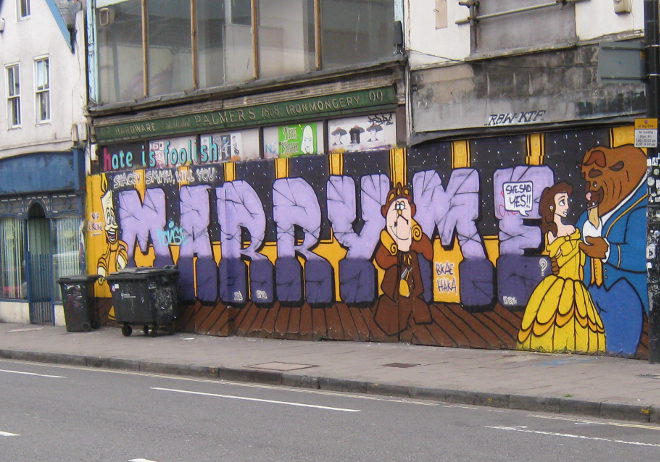 What better way to declare your undying love than with a gigantic bit of street art that spells out your honourable intentions for all to see?
Get inside the head of the person who went to all this effort, or of the person this grand gesture was intended for. Do you think the outcome was a happy one?
In case you were wondering, the real life version of this scenario had a happy ending, but it's entirely up to you whether your characters fare likewise…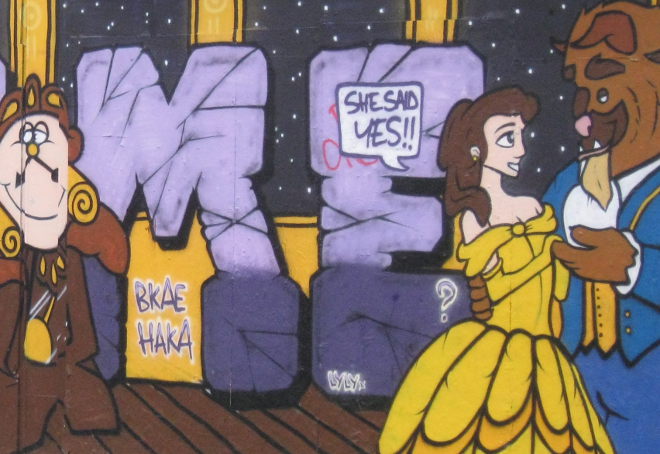 If you write or create something prompted by this, please send an email to judydarley(at)iCloud.com to let me know. With your permission, I'll publish it on SkyLightRain.com.
SaveSave
SaveSave