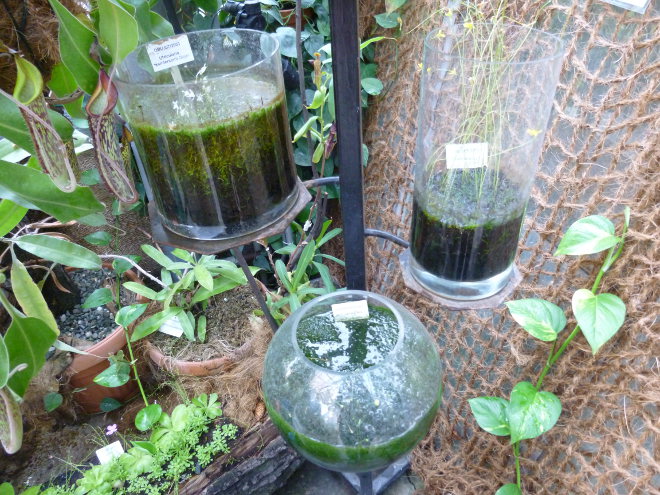 I've been immersed in Tania Hershman's beautiful collection Some Of Us Glow More Than Others, and was struck with how elegant, creative and fantastical the stories seeded in science can be.
I took this photo in the palm house of Krakow Botanical Gardens, Poland. What concoctions could be brewing here? What investigations might be underway, and with what aim? How could you use that as the root of a tale?
If you write or create something prompted by this, please send an email to Judy(at)socket creative.com to let me know. With your permission, I'll publish it on SkyLightRain.com.