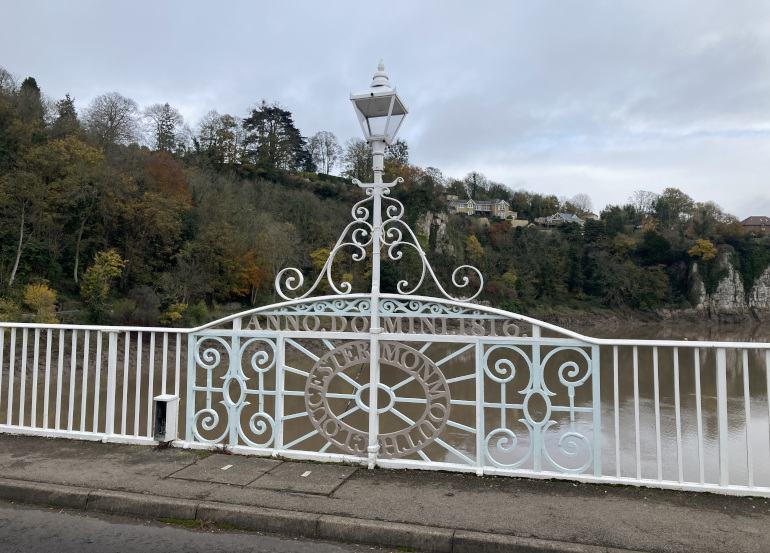 For many people, the days between Christmas and New Year are a kind of in-between, limbo-time. We've left behind the glitter of the festive season, but have yet to embark on the adventures that 2023 promises.
Could this be an opportunity to halt, take stock and plan how to move forwards with whatever hopes you hold for the future? Picture it as a bridge spanning two countries, like this glorious 18th-century iron and steel confection stretching over the River Wye to unite Chepstow in Monmouthshire, Wales and Tutshill in Gloucestershire, England.
Can you give a fictional character a dilemma that they must attempt to solve by crossing a bridge like this one?
If you write or create something prompted by this idea, please send it in an email to judydarley (at) iCloud.com for possible publication on SkyLightRain.com.