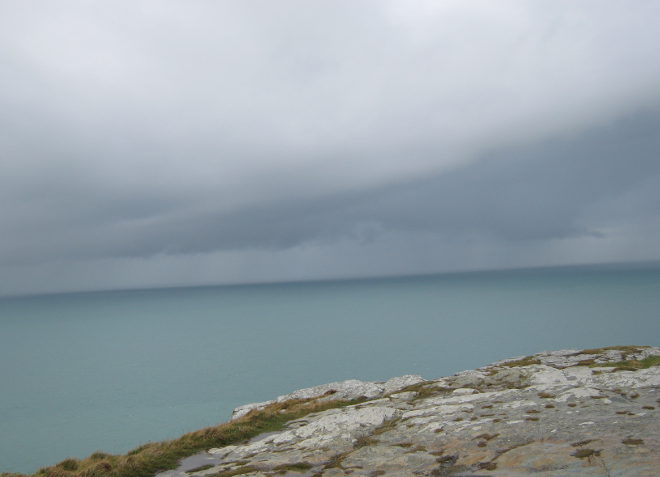 There's a moment on the coast when you can see a storm approaching, and know there's nothing you can do to prevent the collision between land and air and sea.
You're aware you should be taking shelter, but something holds you in place, transfixed by the sheer rawness of what's powering across the sea your way. You're standing on the last vestige of civilisation, watching the wild wind and rain charge relentlessly towards you.
What happens next?
If you write or create something prompted by this, please send an email to Judy(at)socket creative.com to let me know. With your permission, I'll publish it on SkyLightRain.com.