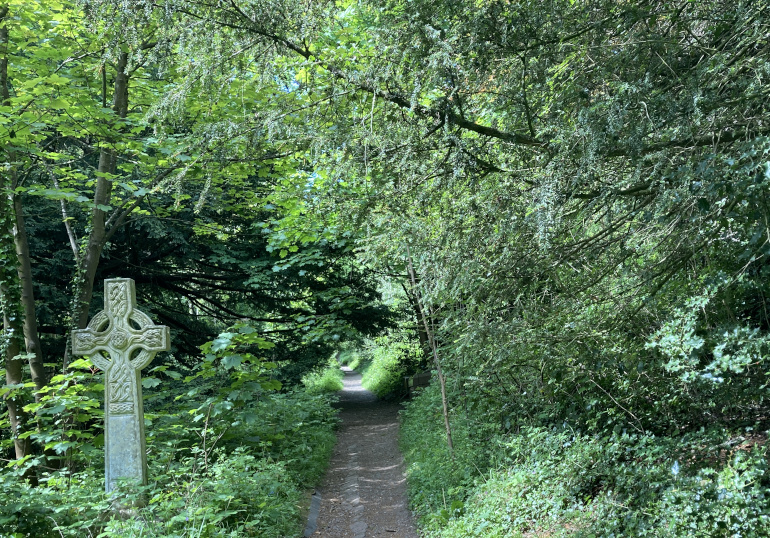 I have a special place in my heart for 'tree tunnels' – those spaces where trees flourish with such vigour that they seem to curve their branches right over the path.
At this time of year the new green leaves and hopeful sunlight makes them particularly beautiful, and this Celtic cross seems like a road marker to a different era.
If you were to walk or ride through this 'tree tunnel', where might you emerge?
Can you answer that question with a story?
If you write or create something prompted by this idea, please send it to me in an email to judydarley (at) iCloud.com for possible publication on SkyLightRain.com.