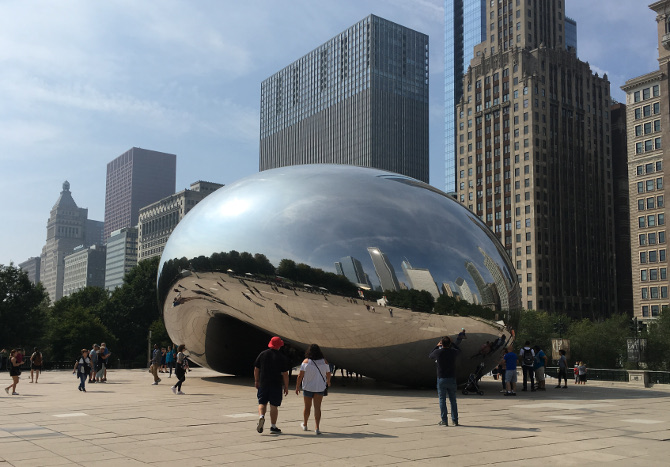 Known by locals as the Bean, the Cloud Gate sculpture by Anish Kapoorresembles a gigantic silvery globular mirror. It rests in the AT&T Plaza at Chicago's Millennium Park like a capsized UFO, enticing tourists and passersby to pause and photograph their own reflection.
A vehicle to our own selfie-obsessed vanity, it's a perfect tool for people-watching, as well as capturing views of the Chicago cityscape.
Imagine the alien society that might have placed this in our midst. Could they be the same interstellar race that thought to populate our Internet with kitten videos? What might their aim be? What could be the next step in their insidious plan?
If you write or create something prompted by this, please send an email to judydarley(at)iCloud.com to let me know. With your permission, I'll publish it on SkyLightRain.com.