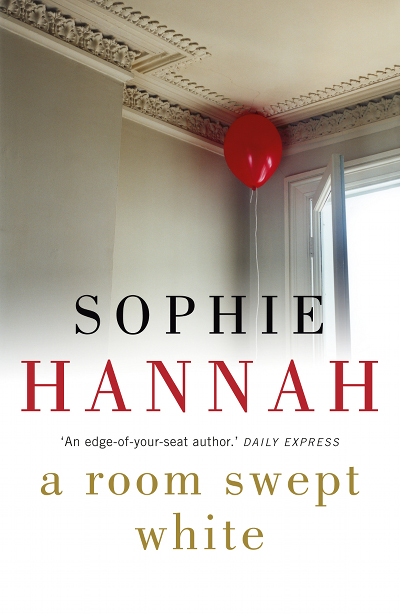 In her psychological thriller A Room Swept White, Sophie Hannah examines the contentious subject of guilt and innocence surrounding cot death cases.
A serial killer is targeting women accused of murdering babies. The first victim is Helen Yardley, a woman convicted then acquitted of killing two of her own children, who then went on to campaign for the release of other women in the same circumstances. A mysterious card is found on her body, marked with seemingly meaningless numbers laid out in neat orderly row.
The story is told through the viewpoints of the police involved and a woman named Fliss Benson who has been given the job of making a documentary of the acquitted women, and who has received an card identical to the one left with Helen Yardley.Most of the characters have something to hide, and you'll find your expectations shifting from page to page. Each individual is fully fleshed out, with histories and prejudices that add significance to every comment and action. It's like stepping into a busy, noisy street and trying to follow a single conversation while walking against the mass of people, but as challenging as this is at times, it's ultimately rewarding.
I particularly liked Dr Judith Duffy, the supposed villain of the piece who soon reveals her humanity, and Laurie Nattrass, a misanthropic yet strangely seductive documentary maker.
The truth of the women's guilt or innocence is never fully revealed – leaving us to decide for ourselves whether these cases are even as straightforward as that. Far from being a room swept white, this is a catacomb painted in endless shades of grey – thought provoking to the extreme.
A Room Swept White by Sophie Hannah is published by Hodder and Stoughton, and is available to buy from Amazon.