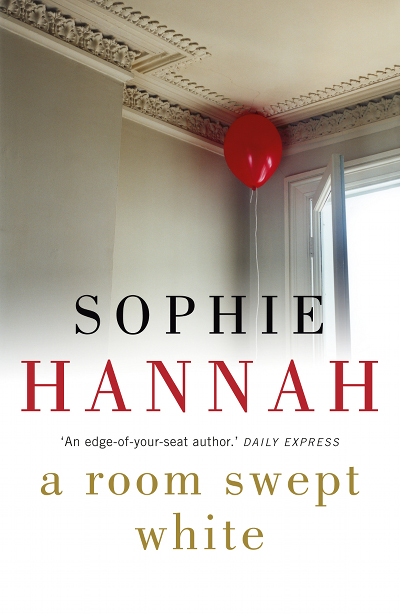 Today's guest post comes from bestselling author Sophie Hannah, and explains how authors can use fiction to explore the truth behind controversial subjects, as she did for her novel A Room Swept White.
In the UK there have been several high-profile cases of mothers losing more than one child to cot death and subsequently being accused of murder: Sally Clark, Angela Cannings and Trupti Patel to name just three.
Clark lost two sons to SIDS (Sudden Infant Death Syndrome), and Cannings and Patel each lost three babies. The women protested their innocence, but the dominant view at the time in legal and medical circles seemed to be that it was simply too much of a coincidence for more than one infant from the same family to die an unexplained death; many people believed these babies had been murdered.
Choose a subject with the potential to consume you
One expert witness who testified against both Clark and Cannings, paediatrician Professor Sir Roy Meadow, said that within a single family, 'One cot death is a tragedy, two is suspicious, three is murder'. This came to be known as 'Meadow's Law'.
Clark and Cannings were both convicted of the murders of their babies.  Immediately, campaigns were launched to secure their exoneration and release, on the basis that there was no concrete evidence to prove that either woman was a murderer. The only evidence of murder, supporters argued, was disputed medical evidence. Continue reading →