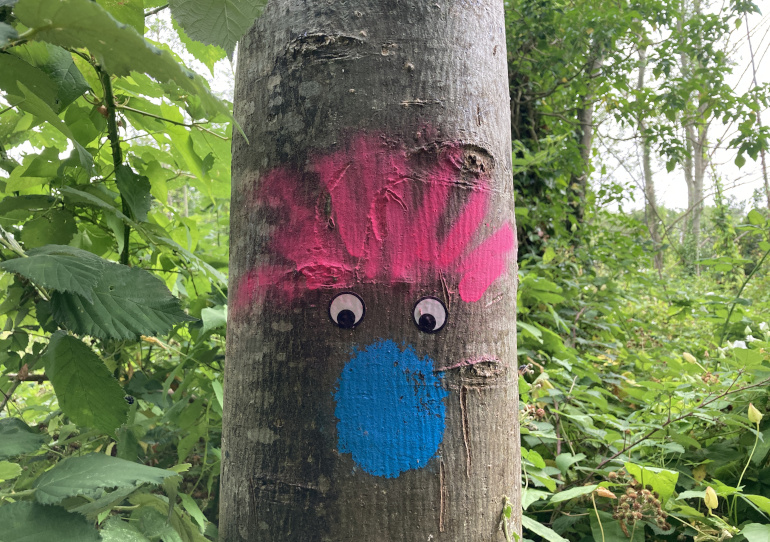 I often feel anxious when I see trees emblazoned with coloured splotches in a local woodland. It generally indicates a tree set to be felled or trimmed.
Some helpful person has decided to make this ash tree's foreboding embellishment a little cheerier, however, by adding eyes and a vibrant head of hot-pink hair.
Will it be enough to save the tree from execution? Will the tree surgeons smile and take their chainsaw elsewhere?
Or is this comical character an unlikely guardian (I'm thinking along the lines of Clarence in It's A Wonderful Life), protecting the ash tree from harm?
What direction could you take this story in?
If you write or create something inspired by water, please send an email to judydarley (at) icloud.com to let me know. With your permission, I might publish it on SkyLightRain.com.